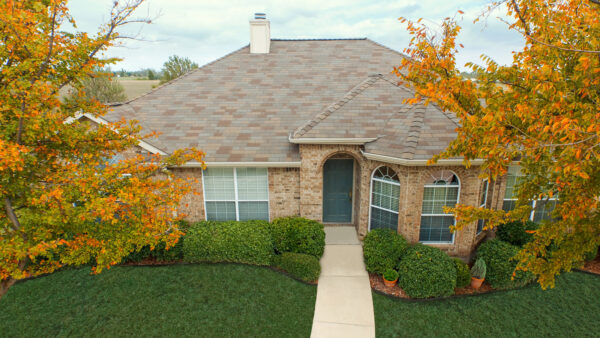 10/22/21|KNOW YOUR ROOF™
Landlords, look to these Rental Property Roof Maintenance Tips this Fall
Checking for roof issues will also bring peace of mind for property owners who need their rental units to perform as expected.
Early fall is a perfect time to take care of roof maintenance for homeowners and landlords. As the heat of the summer begins to slack off and days become cool, getting up on a ladder to inspect a roof becomes far more inviting. The due diligence of checking for roof issues will also bring peace of mind for property owners who need their rental units to perform as expected. Preventative roof maintenance also makes sure roofs are watertight and ready for wintry weather before the first storms of the season roll in.
As a landlord," explains Ian Joseph of Tacoma PMC, "a well-maintained property means fewer voids because your tenants are happy to stay longer. Besides, the law requires you to provide your tenants with a habitable rental unit. Among other things, that means ensuring the roof on your rental property is leak-free.
What to look for?
A roof can be damaged due to a variety of reasons, so it is important to look for the warning signs that repairs or a new roof might be necessary.
A primary culprit can often be improper installation. Roofing products improperly installed can decrease the performance of the products and overall life of the roof. Getting your roof installed, replaced or repaired by a trained and experienced roofing contractor is critical. Through the Malarkey Certified Residential Contractor Program, we ensure participating contractors are trained professionals and experienced with Malarkey roofing products. Prior to arranging for a visit from a roofing contractor, property managers can use the following tips while inspecting the surface of a roof.
Shingle Status: There are many, many shingles on every roof, and inspecting each one can be tricky and time consuming. However, a quick visual survey of the shingles can provide valuable clues as to the overall health of the roof. This is perhaps the easiest part of the inspection – checking for anything that looks to be missing, torn, battered, curled, cracked, or just plain wrong with the shingles. These symptoms can be indicators of roof damage from inclement weather events such as hail or heavy wind. On oxidized asphalt shingles, fading and brittle shingles can be evidence of granule loss, which prematurely age the roof.
Flashing Forecast: Roof flashing is the material (usually sheet metal) found between shingles and fixed pieces of the roof such as chimneys, vents, downspouts, and vertical walls. Assessing the status of this material for cracks, dents, mold or other aberrations can help identify issues before they become widespread.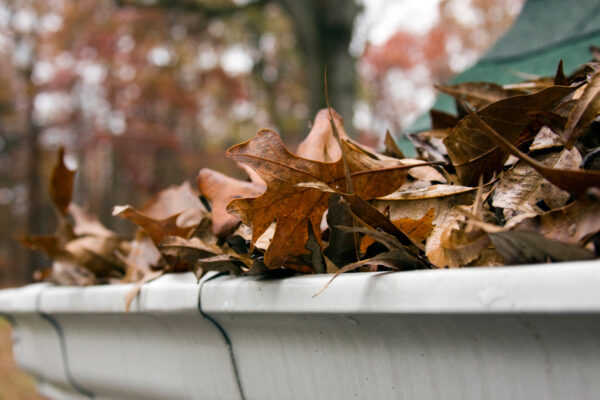 Organize Any Organics
It is common for roofs to collect leaves, pine needles and other organic matter from nearby vegetation. While inspecting a roof, it is therefore important to identify areas with excessive moss, algae, or piles of leaves and debris – conditions notorious for causing water damage and costly leaks. These areas can be managed with a couple steps.
The first step in solving this problem is simply to remove organic matter from the roof. The second step is to limit the source of the material by trimming foliage of nearby landscaping. Thinning or removal of tree limbs that overhang a roof can limit the amount of leaves, needles and branches that may fall on the roof and damage shingles.
"So, that century-old oak in your front yard, as beautiful as it may look," says Mr. Joseph, "may be a potential danger waiting to happen. As you inspect your home, make sure to check nearby trees for dead, overhanging limbs."
Third, checking and cleaning roof gutters as well as downspouts are an essential home maintenance task. Clogged gutters may seem like a small problem, but they can wreak havoc on a rental property if left unaddressed. Obstructed gutters are inhibited in their ability to move water off the roof to the ground below. This can lead to more water on the roof and potentially leaking into the home. During winter months, ice damming can become increasingly likely.
Obstructed gutters create space that attract unwanted tenants to a rental property, cautions Joseph. Pooling water and excessive moisture that occupy a property – rather than draining from it – can become breeding grounds for mosquitoes and other insects. Wet soil near a building's foundation can also attract subterranean termites. This combination may even invite mice and rats to build their nests near, or inside, a home, advises Joseph.
Check the Insulation & Ventilation
While inspecting a roof, it is also important to check the 'underside' of the roof deck, from inside an attic space for instance. An attic is much more than just a storage space, as it plays an important role for insulating and ventilating the overall roof system. During this part of the inspection, look for signs of water penetration or mold caused by moisture intrusion. These signs provide valuable information about the roof system as well as the status of the home's insulation and ventilation throughout the seasons.
Make Repairs
Making minor roof repairs on a rental property is a crucial component to improving the life of the investment and keeping inhabitants happy. Roofing repairs typically go beyond the abilities of a Do-It-Yourself (DIY) project, so do not hesitate to contact a professional roofing contractor. ~